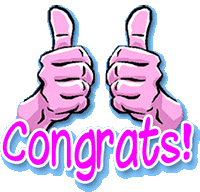 $ 500.00 Winning Purse!! This Year our lucky Raffle Winner is yet another Fire Company. You Firemen are still kicking butt! Ohhh they want that money, The rest of you are loosing ground… Donate those patches to our patch boards where ever you see us it's an automatic entry in the raffle! This Years Fire Company is out of Skugal Kentucky… Congratulations!!
Did You Know?
After several years on a downswing, on-duty firefighter deaths were up in 2013. There were 101 on-duty firefighter fatalities in 2012, including eight classified as Hometown Heroes, according to statistics compiled by the USFA. During 2012, records show 83 firefighters died while serving their communities. However, Now with new safety regulations and equipment in place 2015 -2016 saw a decrease in incidence.
A decrease to 68 on-duty firefighter deaths in 2015, and that number continues to decline.
Sudden cardiac deaths accounted for a majority of the deaths (51%). Crashes usually account for the second highest share of the deaths, but in 2015, crashes in road vehicles accounted for the second lowest number of deaths in the past 39 years (6 deaths in 4 crashes).
The number of deaths of volunteer firefighters was the second lowest total ever reported (32 deaths).